✕ Tempo Studio Starter Package
Valued at $3,200 - if items purchased separately
See what's included Access to hundreds of classes through mobile app upon purchase
Tempo Studio Starter Package includes
Tempo Studio
3D Motion Capture System
Form Feedback
Weight recommendations
42" touchscreen display
10th gen i5 processor
Weighs 100lbs
High Tensile Aluminum Frame
Unlimited accounts per household
Sound
60w stereo speakers
Bluetooth enabled
Internet
2.4 GHz, 5GHz WiFi
Ethernet port
Space needed
Footprint: 2′ 2″ x 1′ 4″
During workout: 6′ x 8′ Tempo Studio Starter Package
Valued at $3,200 - if items purchased separately
See what's included Access to hundreds of classes through mobile app upon purchase
Tempo Studio Starter Package includes
Tempo Studio
3D Motion Capture System
Form Feedback
Weight recommendations
42" touchscreen display
10th gen i5 processor
Weighs 100lbs
High Tensile Aluminum Frame
Unlimited accounts per household
Sound
60w stereo speakers
Bluetooth enabled
Internet
2.4 GHz, 5GHz WiFi
Ethernet port
Space needed
Footprint: 2′ 2″ x 1′ 4″
During workout: 6′ x 8′
✕ Access to hundreds of classes through mobile app upon purchase
Tempo Studio Plus Package includes
Tempo Studio
3D Motion Capture System
Form Feedback
Weight recommendations
42" touchscreen display
10th gen i5 processor
Weighs 100lbs
High Tensile Aluminum Frame
Unlimited accounts per household
Sound
60w stereo speakers
Bluetooth enabled
Internet
2.4 GHz, 5GHz WiFi
Ethernet port
Space needed
Footprint: 3′ 2″ x 1′ 4″
During workout: 6′ x 10′
Studio: Delivers in 2-4 weeks.
Folding Bench: Delivers 1-2 weeks after Studio Access to hundreds of classes through mobile app upon purchase
Tempo Studio Plus Package includes
Tempo Studio
3D Motion Capture System
Form Feedback
Weight recommendations
42" touchscreen display
10th gen i5 processor
Weighs 100lbs
High Tensile Aluminum Frame
Unlimited accounts per household
Sound
60w stereo speakers
Bluetooth enabled
Internet
2.4 GHz, 5GHz WiFi
Ethernet port
Space needed
Footprint: 3′ 2″ x 1′ 4″
During workout: 6′ x 10′
Studio: Delivers in 2-4 weeks.
Folding Bench: Delivers 1-2 weeks after Studio
✕ all-inclusive
Tempo Studio Pro Package
Valued at $5,000 - if items purchased separately
See what's included Access to hundreds of classes through mobile app upon purchase
Tempo Studio Pro Package includes
Tempo Studio
3D Motion Capture System
Form Feedback
Weight recommendations
42" touchscreen display
10th gen i5 processor
Weighs 100lbs
High Tensile Aluminum Frame
Unlimited accounts per household
Sound
60w stereo speakers
Bluetooth enabled
Internet
2.4 GHz, 5GHz WiFi
Ethernet port
Space needed
Footprint: 4′ 2″ x 1′ 4″
During workout: 6′ x 10′
Studio: Delivers in 2-4 weeks.
All other accessories: Deliver 1-2 weeks after Studio all-inclusive
Tempo Studio Pro Package
Valued at $5,000 - if items purchased separately
See what's included Access to hundreds of classes through mobile app upon purchase
Tempo Studio Pro Package includes
Tempo Studio
3D Motion Capture System
Form Feedback
Weight recommendations
42" touchscreen display
10th gen i5 processor
Weighs 100lbs
High Tensile Aluminum Frame
Unlimited accounts per household
Sound
60w stereo speakers
Bluetooth enabled
Internet
2.4 GHz, 5GHz WiFi
Ethernet port
Space needed
Footprint: 4′ 2″ x 1′ 4″
During workout: 6′ x 10′
Studio: Delivers in 2-4 weeks.
All other accessories: Deliver 1-2 weeks after Studio
✕
Tempo Studio
Starter Package
*Choose Affirm at checkout to pay as low as $52/mo for 36 mos for 0% APR and no money down
Tempo Studio
Plus Package
*Choose Affirm at checkout to pay as low as $68/mo for 36 mos for 0% APR and no money down
*Choose Affirm at checkout to pay as low as $83/mo for 36 mos for 0% APR and no money down
Tempo Studio
3D Motion Capture System
Form Feedback
Weight recommendations
42" touchscreen display
10th gen i5 processor
Weighs 100lbs
High Tensile Aluminum Frame
Unlimited accounts per household
Sound
60w stereo speakers
Bluetooth enabled
Internet
2.4 GHz, 5GHz WiFi
Ethernet port
Space needed
Footprint: 2′ 2″ x 1′ 4″
During workout: 6′ x 8′
Tempo Studio
3D Motion Capture System
Form Feedback
Weight recommendations
42" touchscreen display
10th gen i5 processor
Weighs 100lbs
High Tensile Aluminum Frame
Unlimited accounts per household
Sound
60w stereo speakers
Bluetooth enabled
Internet
2.4 GHz, 5GHz WiFi
Ethernet port
Space needed
Footprint: 3′ 2″ x 1′ 4″
During workout: 6′ x 10′
Tempo Studio
3D Motion Capture System
Form Feedback
Weight recommendations
42" touchscreen display
10th gen i5 processor
Weighs 100lbs
High Tensile Aluminum Frame
Unlimited accounts per household
Sound
60w stereo speakers
Bluetooth enabled
Internet
2.4 GHz, 5GHz WiFi
Ethernet port
Space needed
Footprint: 4′ 2″ x 1′ 4″
During workout: 6′ x 10′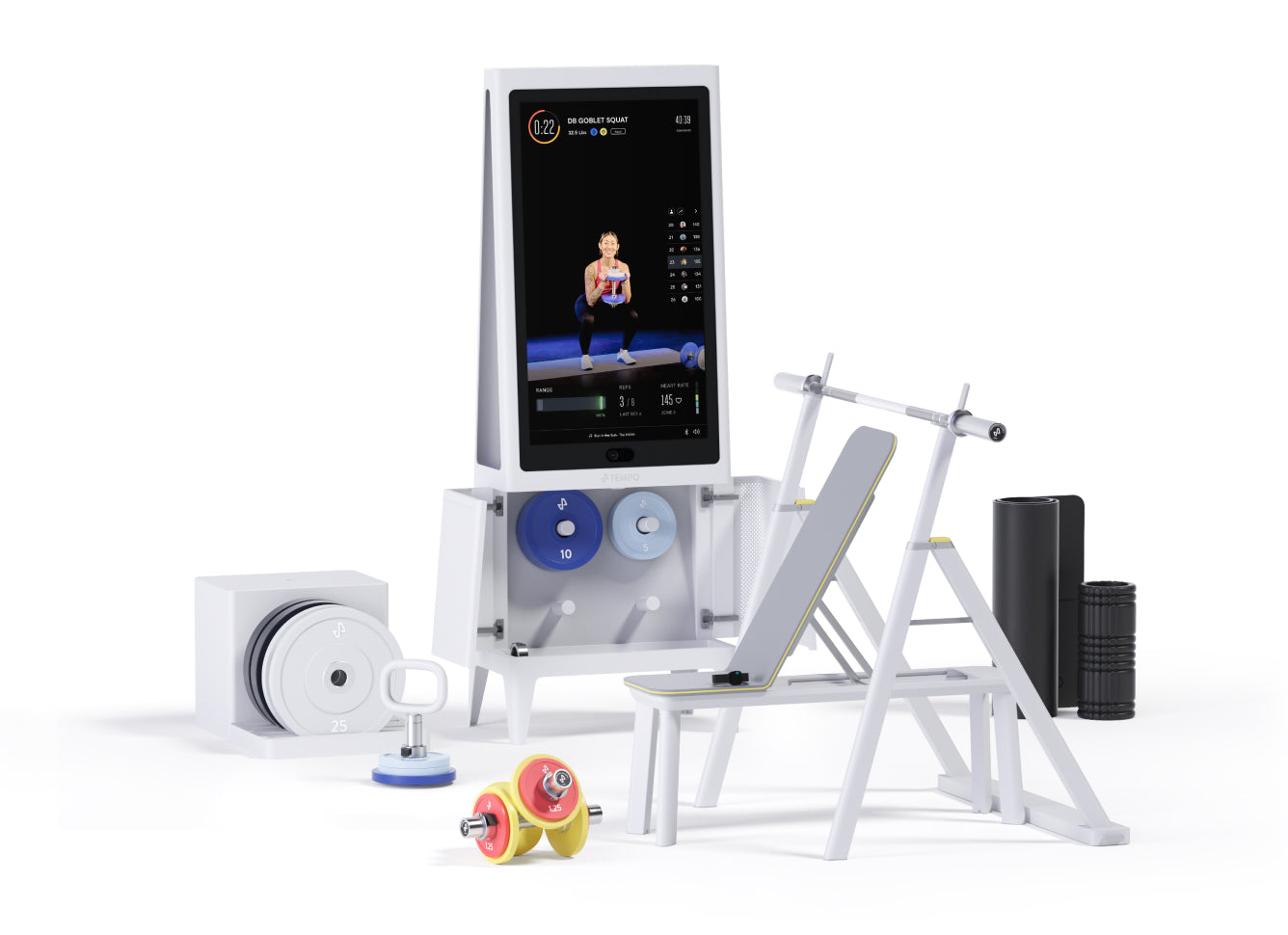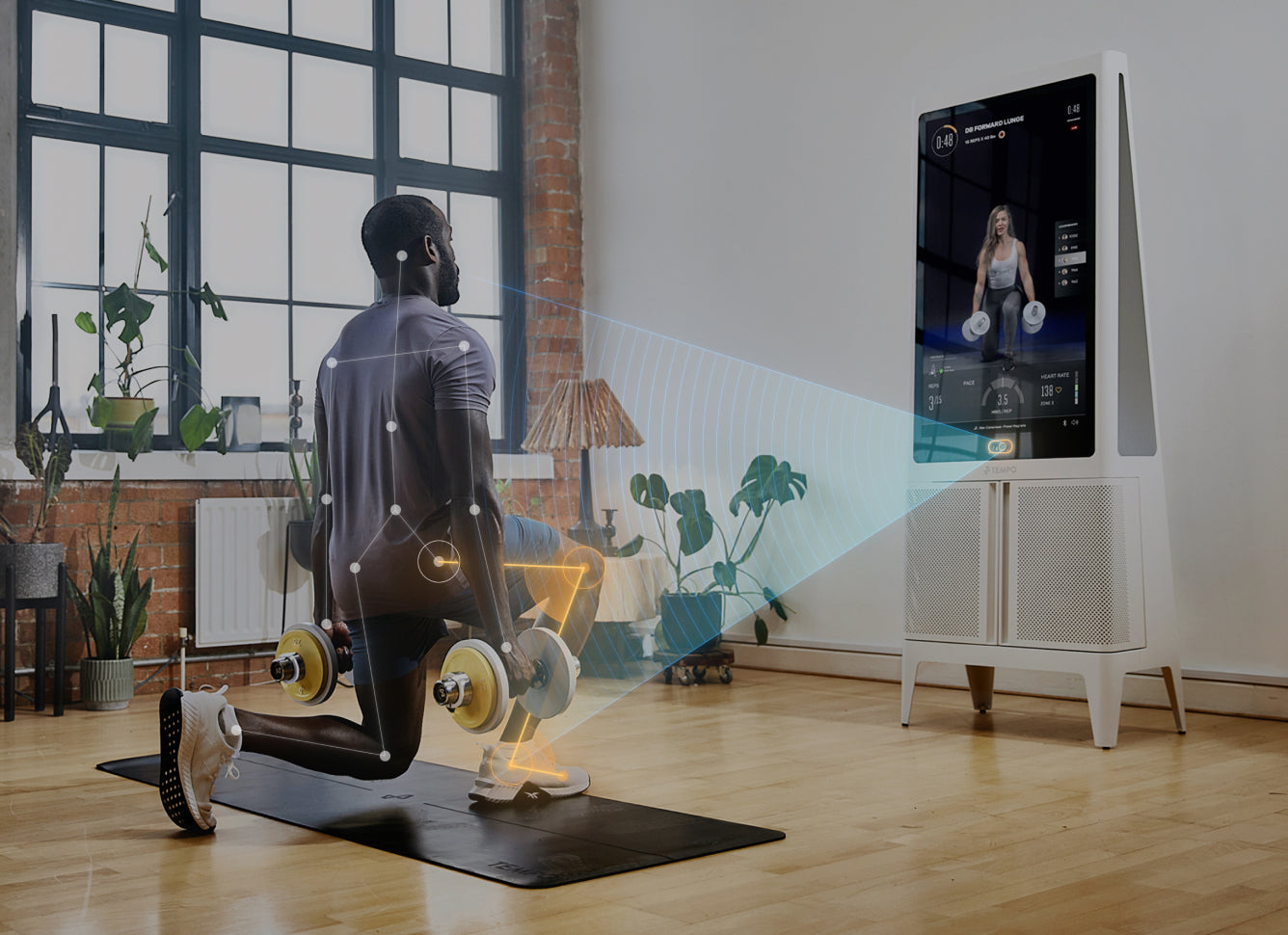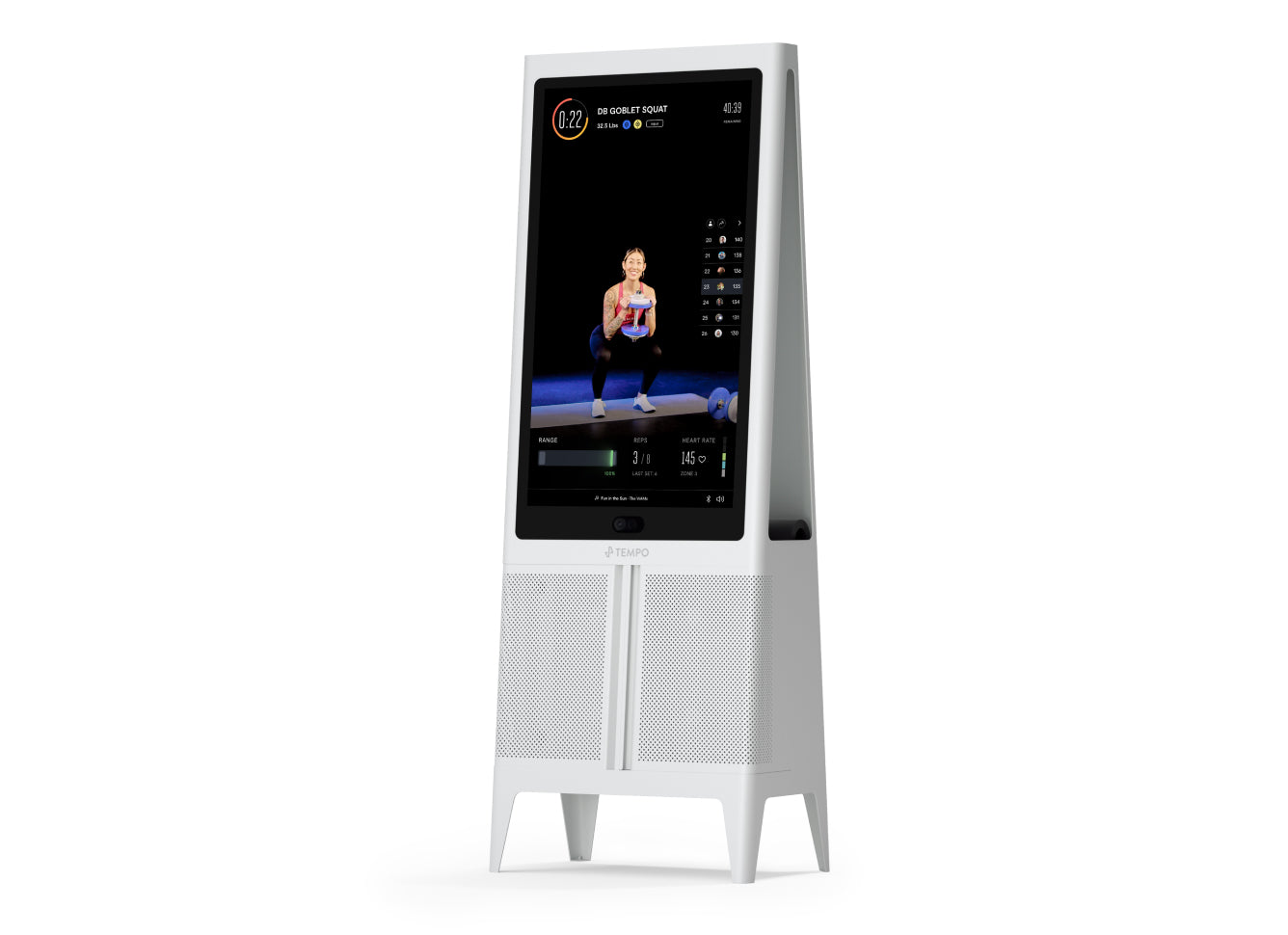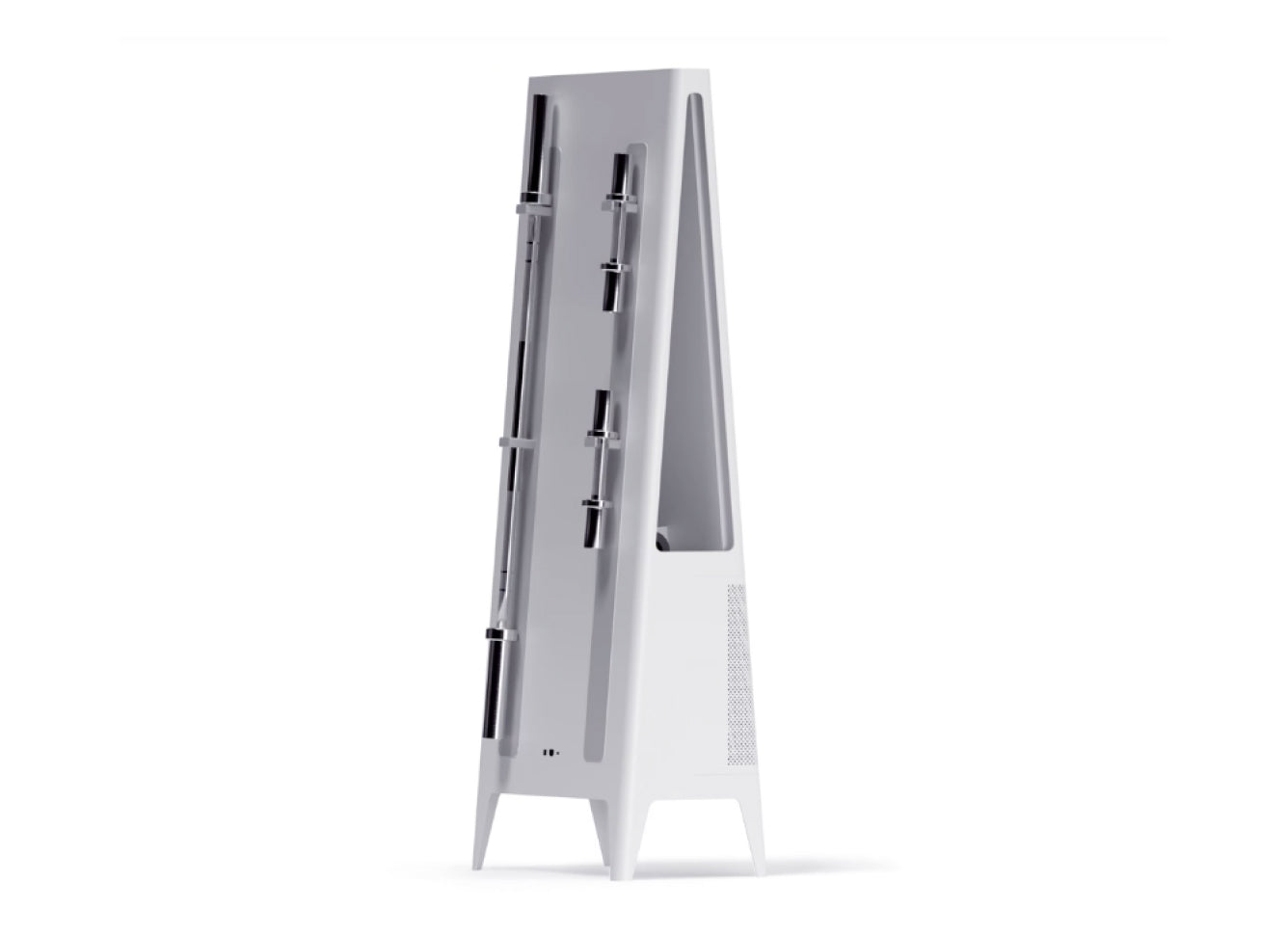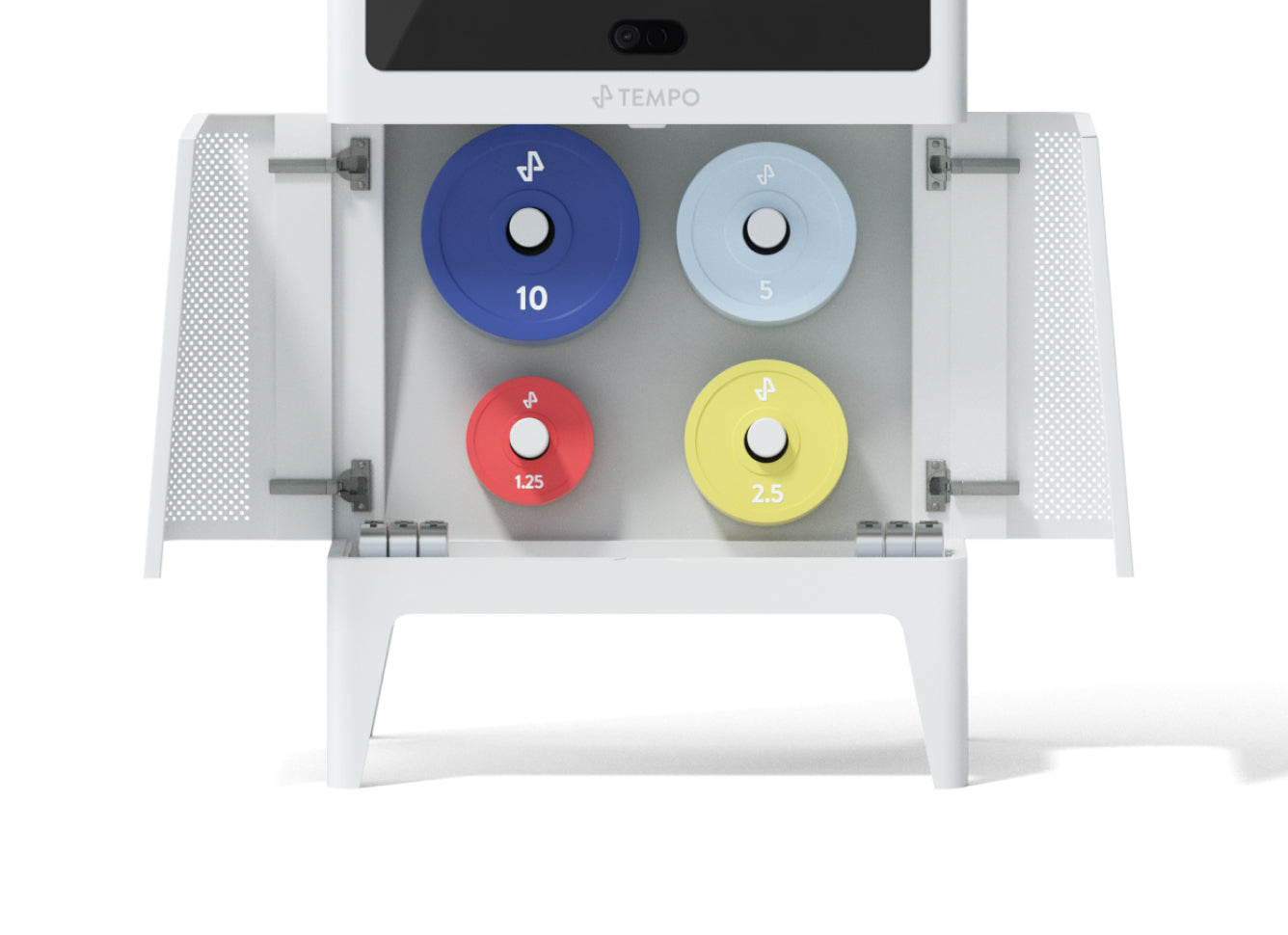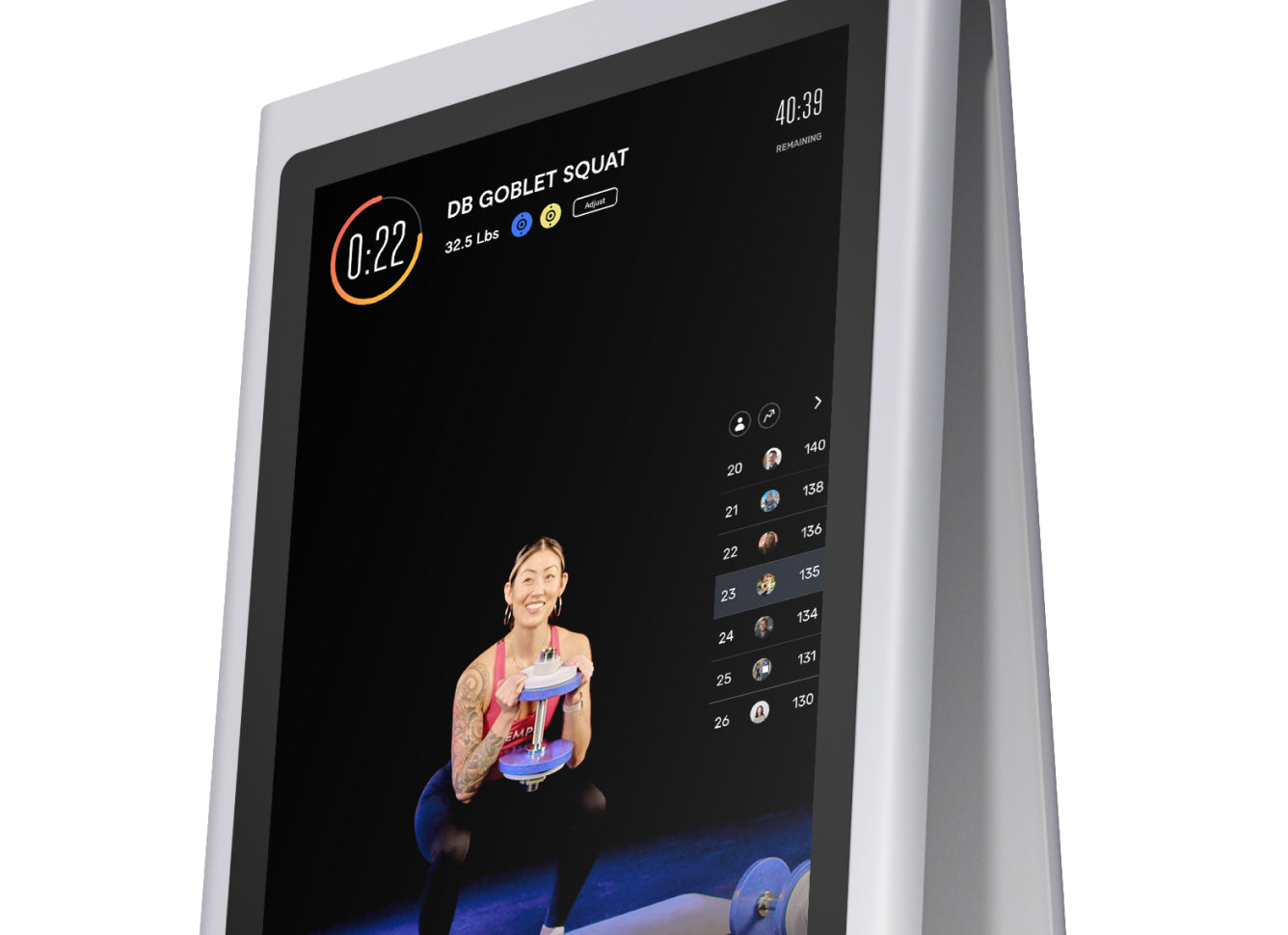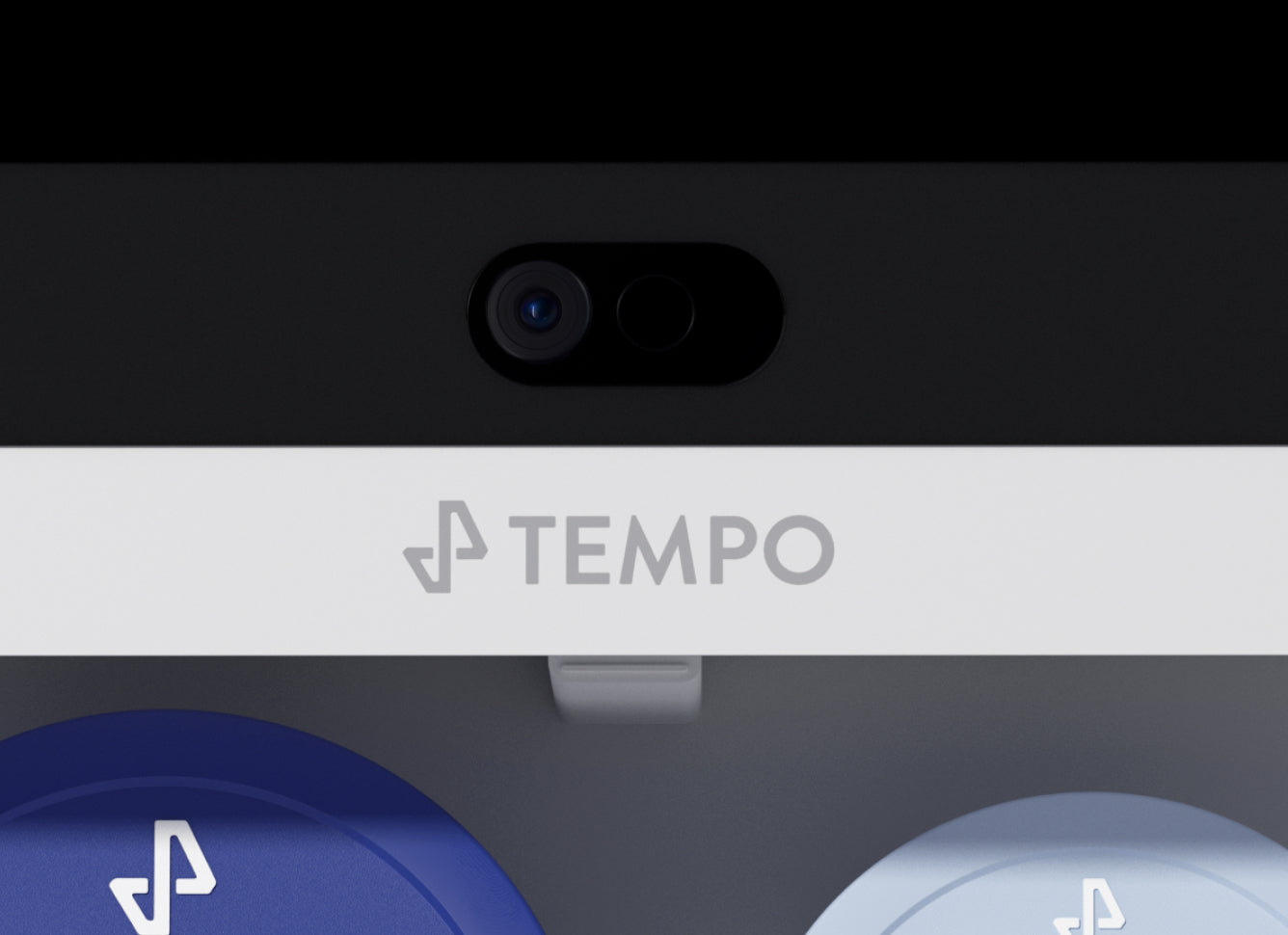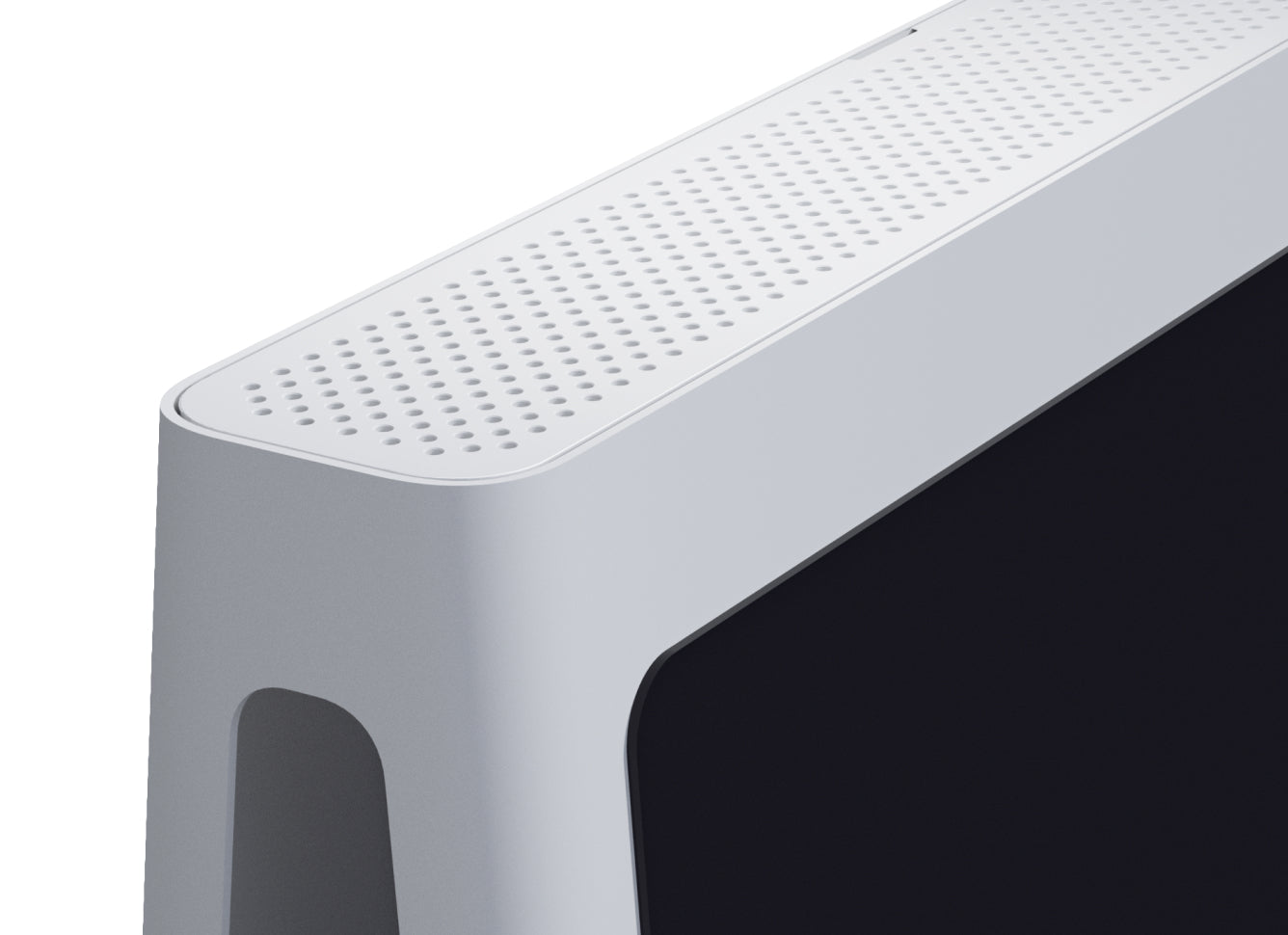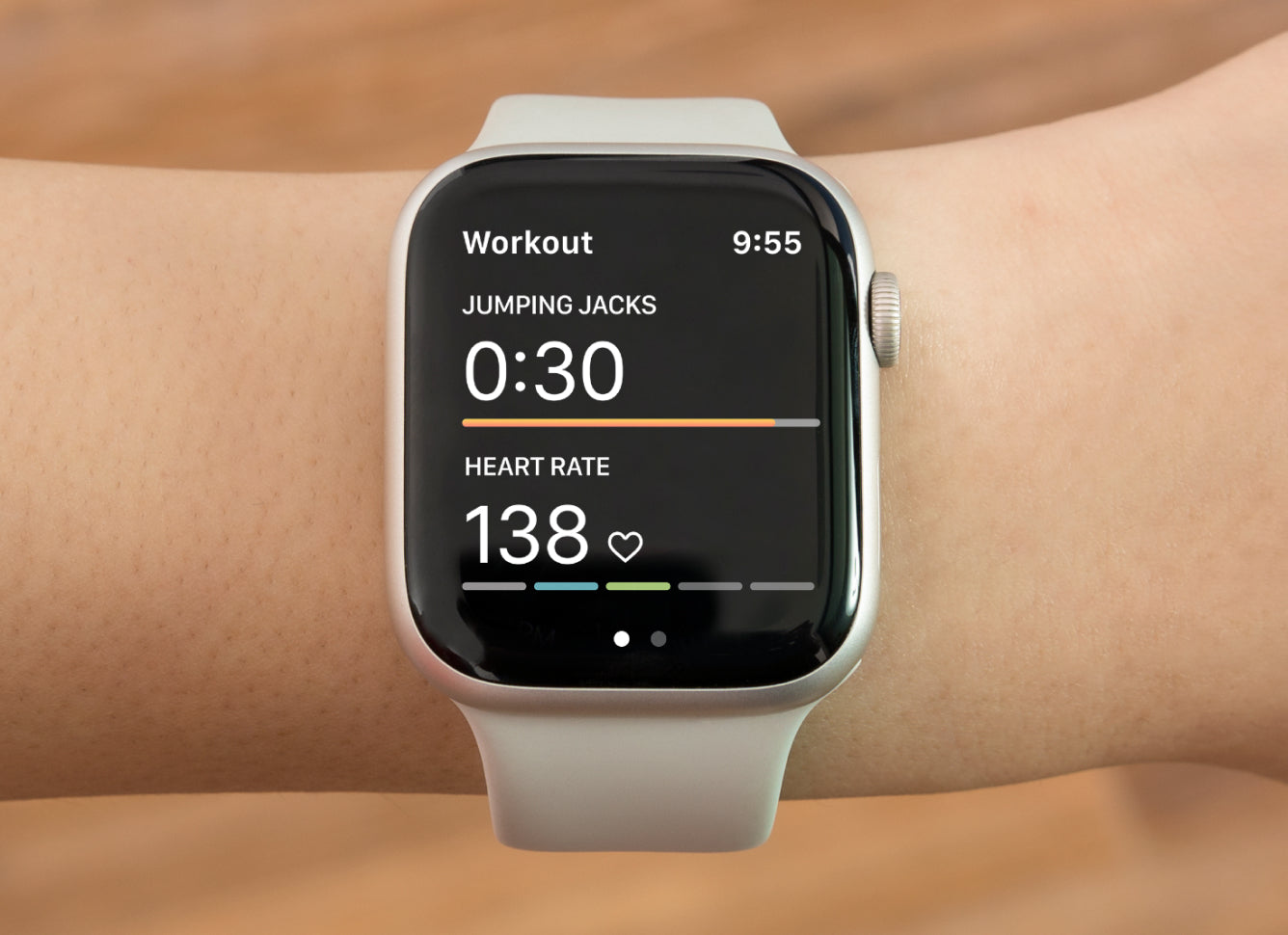 Tempo Studio
Save up to $1,005 when you buy a bundle
Starter Package

Plus Package

all-inclusive

Pro Package

Call Our Tempo Experts
3D Sensor for Personalized Guidance
Meet your 24/7 personal trainer. 3D sensors capture every nuance of your movements as you work out. Then AI-powered feedback guides you to correct and improve your form—in real-time, right on your Tempo screen, making your workouts safer and more efficient.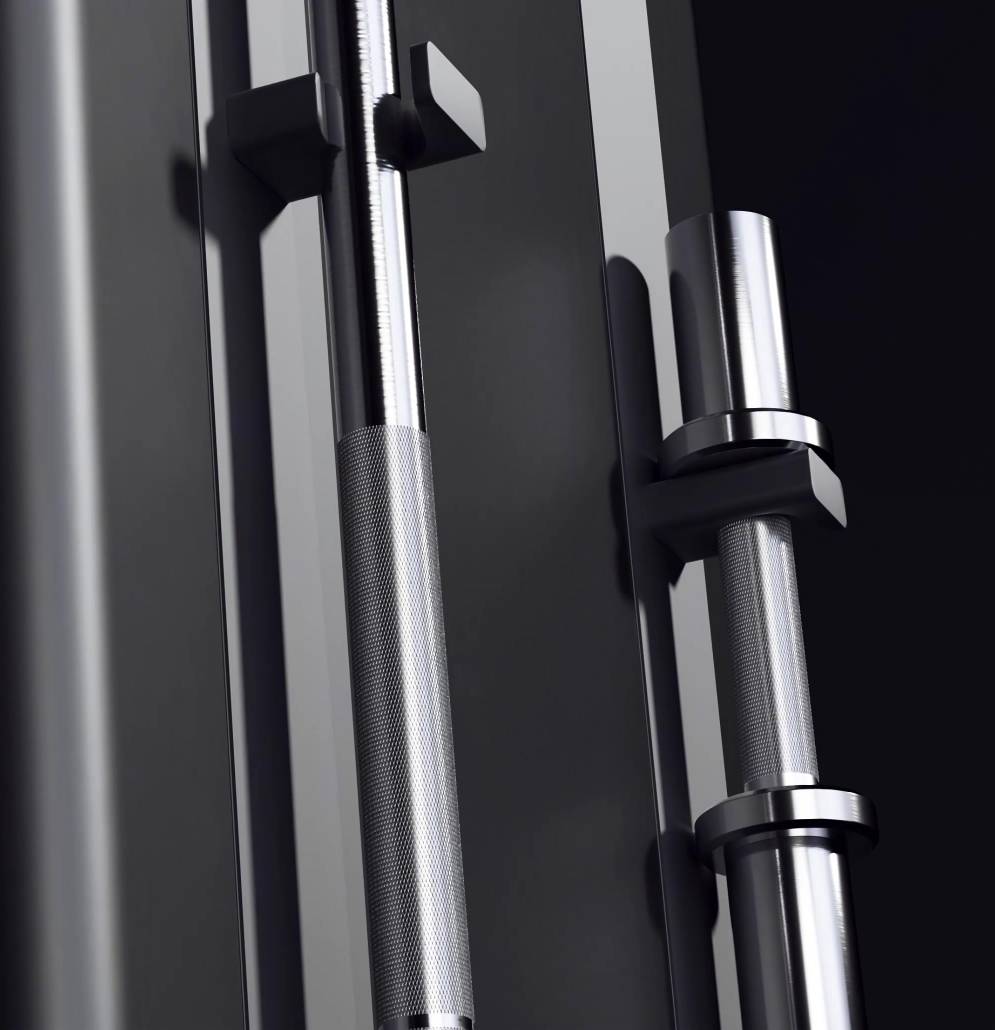 Award-Winning Design
Put down that drill. The Tempo Studio's freestanding design maintains a small footprint without complicated installation or holes in your walls. When you're done working out, your weights and barbells store neatly away on the Studio itself, while clever accessories like the squat rack and bench fold to keep a low profile.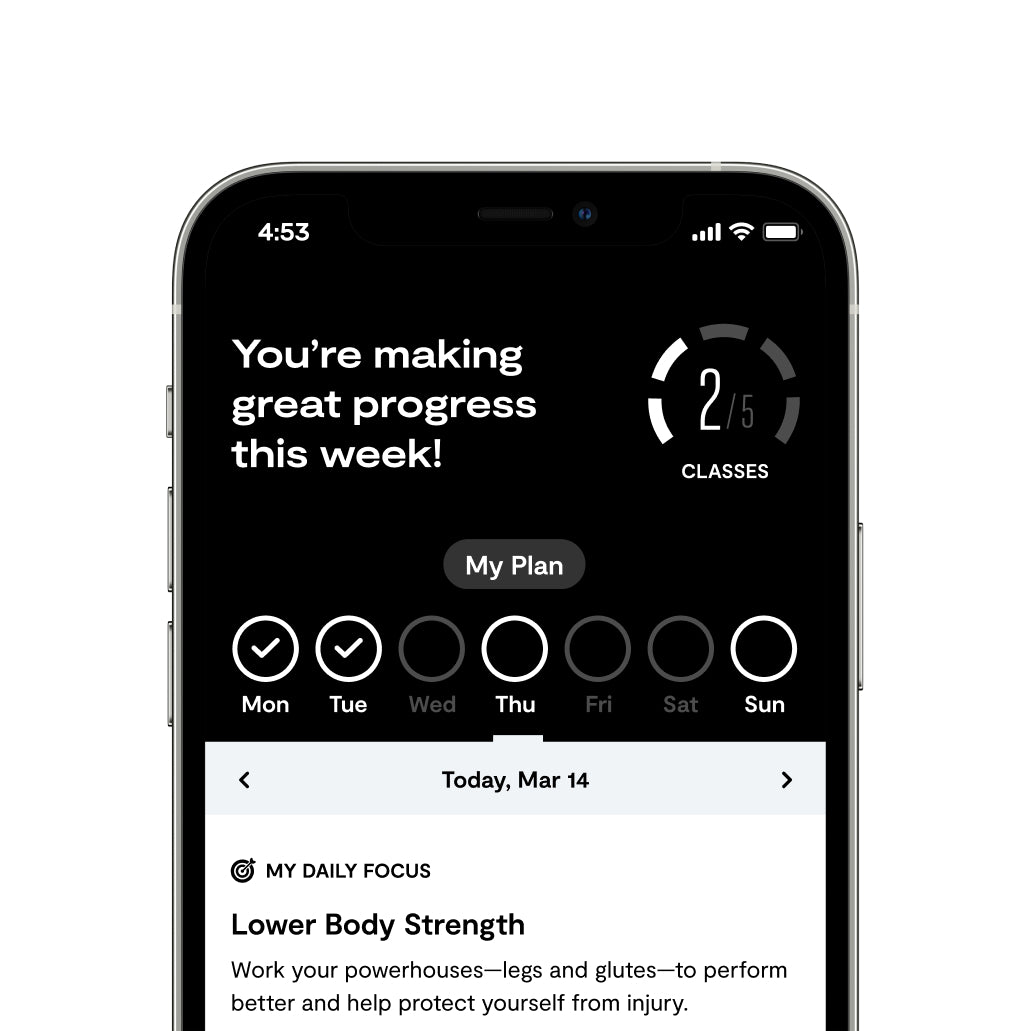 Mobile App for Training On the Go
Introducing your personalized workout planner. The Tempo companion app works with your Studio to help you stay focused on your long-term fitness goals before, during, and after class. Plan workouts, sync your schedule, and take personalized guidance with you, wherever you go.
Specs & Details
With a small footprint of only 3 sq ft, the Tempo Studio can fit almost anywhere. During your workout, you will need 6 ft between you and your Tempo.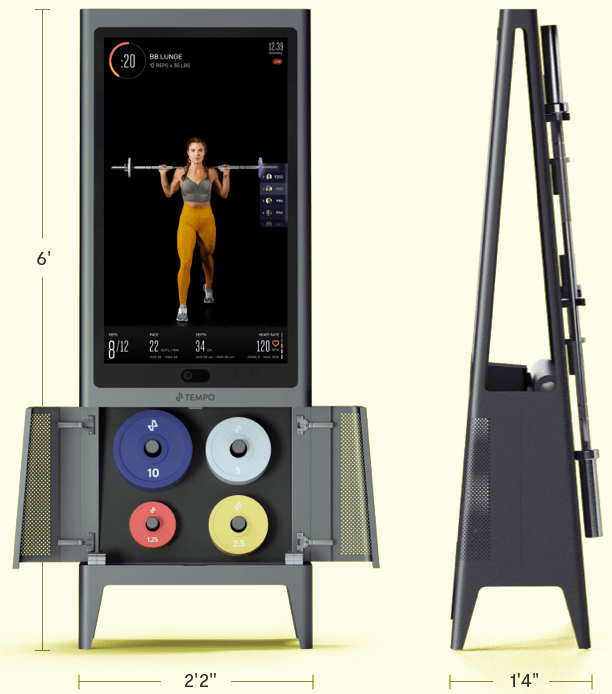 Specs & Details
With a small footprint of only 3 sq ft, the Tempo Studio can fit almost anywhere. During your workout, you will need 6 ft between you and your Tempo.
Display
42" HD touchscreen
Motion Sensor
3D time of flight
Tech
10th gen i5 processor
Frame
High tensile aluminum
Audio
60w stereo speakers Bluetooth enabled
Internet
2.4 Ghz, 5Ghz Wifi Ethernet port
30–Day Hassle-free Trial
If you're not satisfied, return it within 30 days for a full refund
Built–in Warranty
Every Tempo Studio is covered by a 3-year limited warranty.
White Glove Delivery
Our team will deliver, unbox, place, and set up your Tempo Studio.
Train Now Pay Later
Qualify for 0% APR and pay just $69 per month for 36 months.
Community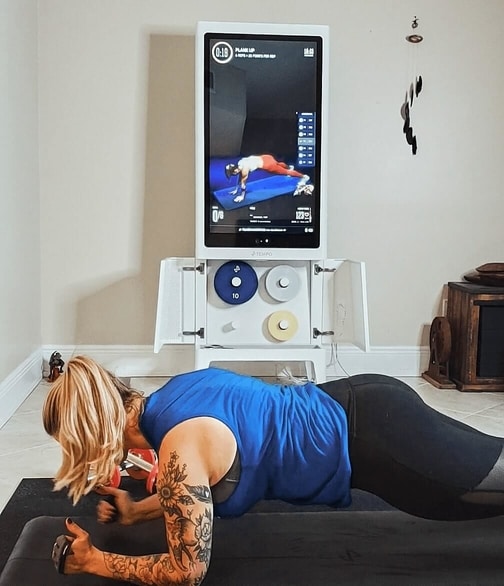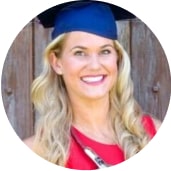 Felecia Phillips
@feleciaO7phillips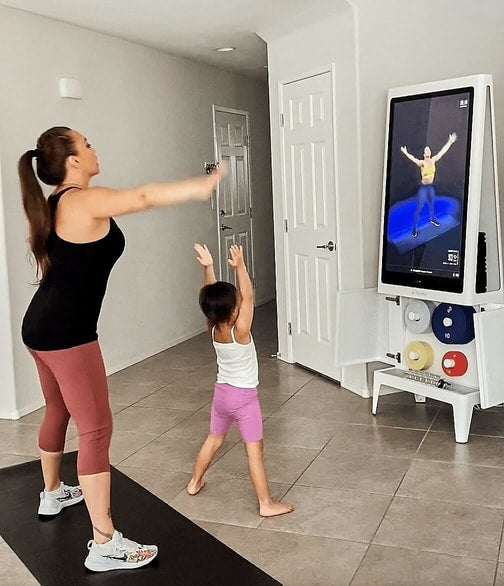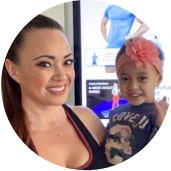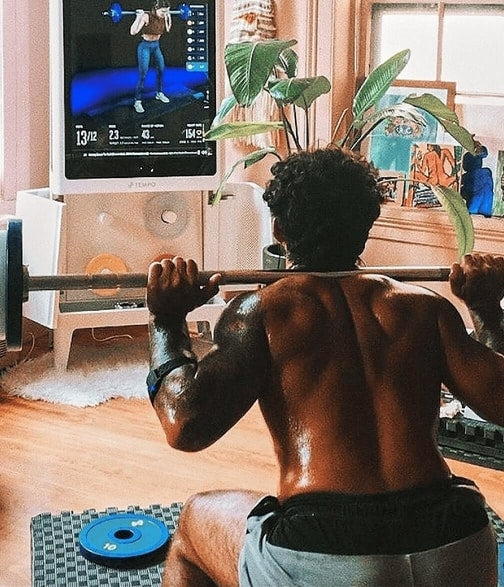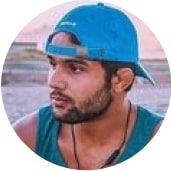 Jobany Rosario
@jobany_rosario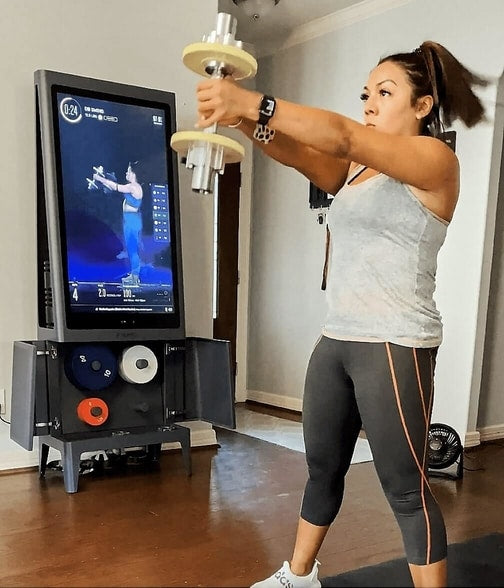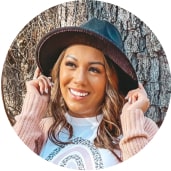 Diane Velasco Jimenez
@dailydoseofdiane_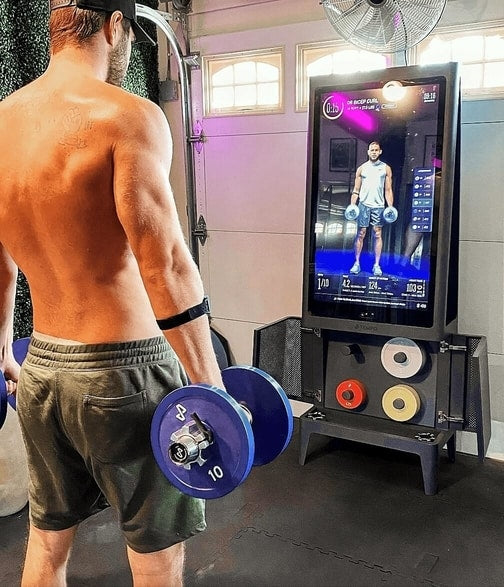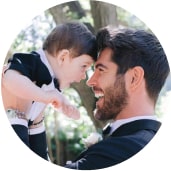 Nick Bateman
@nick_bateman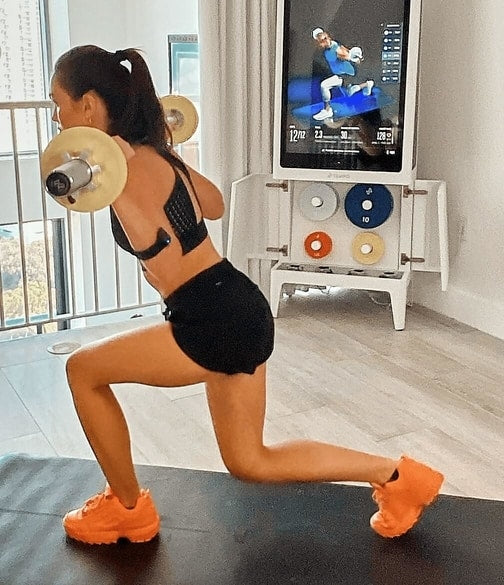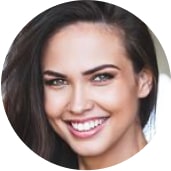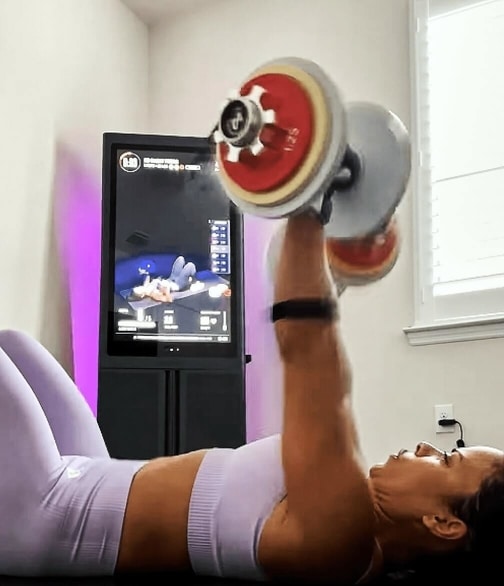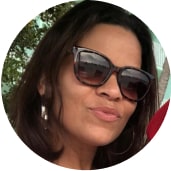 Lisa Santiago
@lisasantiagotempofit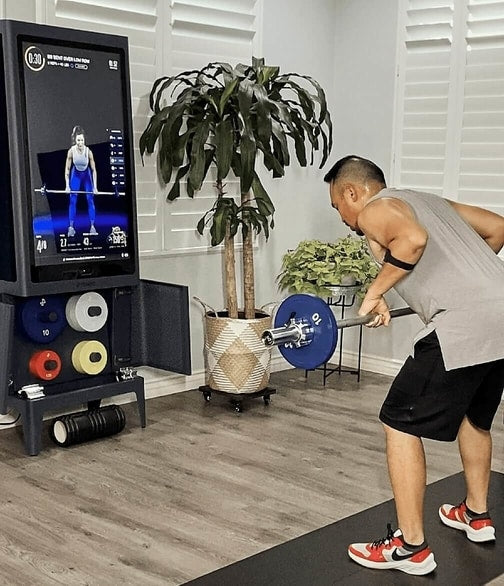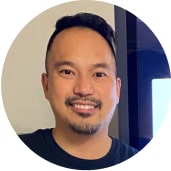 Jeffe Hernandez
@lafwithjeffe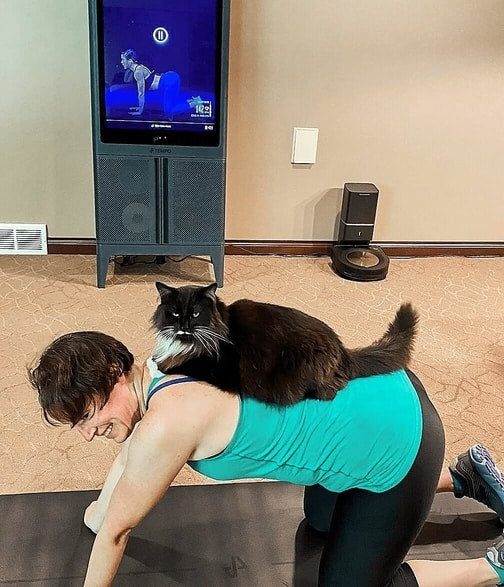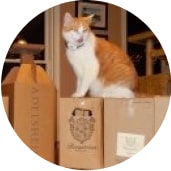 Sommelier Cat
@sommelier_cat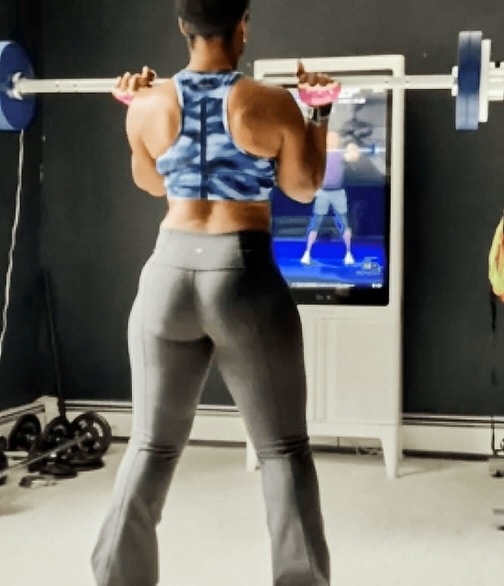 Venessa Perkins
@veepeepurses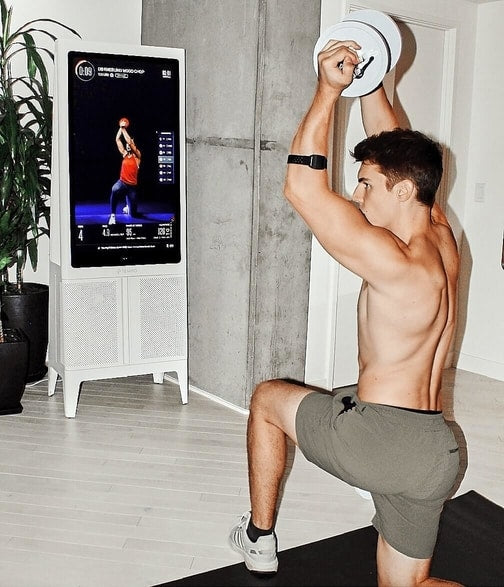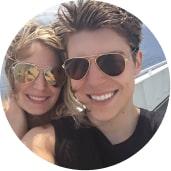 View Instagram
faq
How is the Tempo Studio delivered and installed?
Once you order your Tempo, you'll receive a confirmation email about your purchase. Due to increased demand and our taking every precaution to ensure the safety of our employees, delivery times are longer than normal. The team will deliver your Tempo, and the $250 delivery fee covers delivery and handling, as well as a complimentary White Glove Service of unboxing, Studio placement, and removal of debris.
As we stay mindful of the evolving situation with COVID-19, we've adapted our delivery protocol to protect the health and safety of our customers and team. In accordance with CDC recommendations, our delivery team will wear both masks and gloves when entering your home, while physically distancing to the extent possible. Additionally, we are working with our logistics partners to ensure that all employees follow guidelines for cleaning equipment and staging sites, washing and sanitizing hands, and staying home if they feel ill or believe they've been exposed to COVID-19.
What are the dimensions, and how much space do I need?
The Tempo Studio is 6' tall, 2' 2" wide, and 1' 4" deep. During a workout, you'll need 8' of clear space in front of it. You'll also need room to jump, extend your arms, and move from side to side.
Is the membership required to use Tempo?
Yes, we have one all-inclusive membership of $39/month that gives your household complete access to live and on‐demand strength training, HIIT, mobility, cardio, and recovery classes. Your membership comes with live, personal form feedback, in-depth performance tracking, and focused guidance from our coaches to make sure all your efforts translate to real progress. We require a 12 month commitment to the membership after activating your Tempo.
Finance Tempo
Becoming the best you has never been easier. Get the most out of your training with personalized guidance built into every class.
Select
as your payment option during checkout
Select
as your payment option during checkout.
Your pass to hundreds of classes with personalized training.